Spare parts for pumps and motors Bosch Rexroth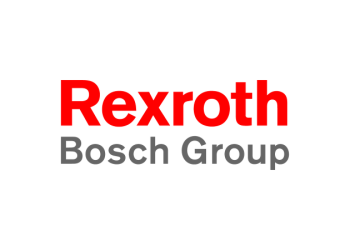 The products of the German company Bosch Rexroth are known to every expert in the field of hydraulics for industrial equipment. For the whole Bosch world

Group Rexroth is a brand with a two-century history of mechanical engineering. One of the key directions of the company's development is industrial hydraulics and technologies associated with it.

Aspect Plus has many years of experience in the Ukrainian market with Bosch Group Rexroth components and spare parts for assemblies and systems
hydraulic equipment.
Our range of spare parts includes:
Bosch Rexroth hydraulic pumps:
- Axial piston pumps,

- External gear pumps,

- Internal gear pumps,

- Vane pumps

Bosch Rexroth hydraulic motors:
- Axial piston motors,

- Radial piston eccentric hydraulic motors

Bosch Rexroth control devices:
- Check valves,

- Distributors,

- Pressure valves,

- Flow regulators.

If your equipment requires repair or modernization, we are ready to help you choose the optimal spare parts from the ASPECT plus catalog for quick replacement, taking into account all the technical parameters of the equipment and its functional characteristics.

An individual approach to each client allows our company to develop and expand the range of branded
products of the Bosch Group Rexroth.

Today Bosch Group Rexroth is a company with multi-million capitalization, colossal scientific and technical potential and leading positions in the global market for machinery and equipment with hydraulic systems of varying complexity.

For effective work with leading companies in mechanical engineering, we train our managers and technical consultants and improve their qualifications at specialized scientific and technical courses. Therefore, our specialists are always ready to provide
professional advice when choosing spare parts for special equipment, excavators and loaders.

In our online catalog of spare parts you have a wide selection of high-quality and reliable components for the repair and modernization of hydraulic units and systems of special machinery and equipment.

Consumers appreciate the products of the Bosch Group Rexroth company presented on our website because they:

reliable

durable

is a quality standard

However, do not forget that any technique has a limited service life. It is necessary to periodically monitor the technical condition of the hydraulic systems and components of your equipment (hydraulic pumps, cylinders, valves, shafts, hydraulic motors, etc.)

The managers of the Aspect Plus company form proposals taking into account all possible alternatives - we are also ready to provide our customers with the opportunity to order high-quality analogs of branded spare parts from the well-known South Korean machine-building company Handok Hydraulic. The products of this brand are distinguished by high reliability and competitive prices.

Sale is carried out wholesale and retail. Delivery by New mail anywhere in Ukraine.

Also, if necessary, we provide high-quality repair of Bosch hydraulics.