Spare parts for pumps and motors Bosch Rexroth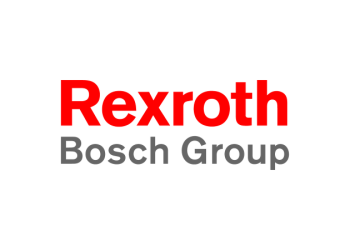 Hydraulic pumps and motors Bosch Rexroth

The specialized online store "Aspect Plus" supplies hydraulic motors and pumps from Bosch Rexroth to the Ukrainian and international markets for excavators, loaders, bulldozers, industrial equipment, agricultural machinery, and other road-building machines: CASE, Kobelco, CATERPILLAR, Komatsu, Doosan, JCB, Hyundai, Liebherr, Volvo, and others.

A little about the Bosch Rexroth brand

The company appeared in 2001 as a result of the merger of two brands: Mannesmann Rexroth AG and Bosch Automationstechnik. Today, the industrial hydraulics of the German manufacturer Bosch Rexroth AG is a benchmark of quality, reliability, and durability. The products of this brand are valued by experts from all over the world for their high precision, innovation, and productivity.
Buy hydraulic pumps and motors for quarry equipment

Regardless of the manufacturer, the service life of any industrial hydraulics is limited. And the hydraulic units of the "Bosch Rexroth" company are no exception to the rule. They also require periodic maintenance, preventive and scheduled repairs with the replacement of worn parts.

If the equipment has already exceeded its normative service life and cannot be restored, you can buy new hydraulic units in the Aspect Plus online store. We will also help with the repair of the hydraulic system of an excavator, loader, bulldozer, grader - we will select the necessary spare parts for special equipment or carry out repairs with the efforts of our masters.

Hydraulics experts and sales managers of the "Aspect Plus" online store know their job well because they have extensive experience working with components and units of "Bosch Rexroth" for bulldozers, excavators, and other road-building machines. We constantly expand the range of offered models, series of pumps and motors, as well as spare parts for them.

Our store offers for sale axial piston, gear, plate hydraulic pumps, radial piston and axial piston hydraulic motors Bosch Rexroth of the most demanded series: A10VO, A10VSO, A11V, A11VO, A11VSO, A11VV, A11VSO, A7VO, A2FO, A2FM, A4VSO, and others.

In the online catalog, you will find the most worn components for repairing and restoring hydraulic units of construction and quarry special equipment: valves, fluid regulators, distributors, cylinder blocks, shafts, plungers, gasket kits. Finding the required unit or part is easy using the search filter.

Use the professional consultation of our manager when choosing units and spare parts by calling +38 (044) 592-01-90. We offer various payment options and delivery methods for consumer products.

Our range of spare parts includes:
Bosch Rexroth hydraulic pumps:
- Axial piston pumps,
- External gear pumps,
- Internal gear pumps,
- Vane pumps

Bosch Rexroth hydraulic motors:
- Axial piston motors,
- Radial piston eccentric hydraulic motors
Bosch Rexroth control devices:
- Check valves,
- Distributors,
- Pressure valves,
- Flow regulators.
Used in: Hitachi ZX330