Hitachi Hydraulic Pumps and Motors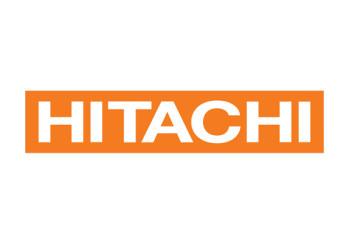 Hydraulic pumps and motors for Hitachi excavators are designed specifically for companies engaged in civil and industrial construction, road construction, engineering network laying, mining, urban development projects, and more. Hitachi has the necessary equipment for various purposes, including tracked machines for mining, mobile wheeled excavators for earthmoving and construction work, and forklifts for cargo transportation and other tasks.
Despite the high quality of the parts and assembly, the hydraulic system is the most vulnerable part of Japanese machines. Hitachi hydraulic pumps and motors often fail due to improper maintenance, intensive and heavy use, incorrect lubrication, and the ingress of abrasive particles into the pipeline.
In case of a sudden breakdown of the hydraulic unit, the specialized online store "Aspect Plus" offers three ways to solve the problem:
Buy the necessary Hitachi hydraulic pump on our website with courier delivery (only in Kyiv) and install the equipment yourself.
Order original spare parts or their analogs, such as Handok (to avoid overpaying for the brand name), and replace worn-out parts yourself (shafts, hydraulic cylinders, cylinder blocks, bearings, etc.).
Use the service of professional hydraulic system repair by experts at our service center in Kyiv.
Our online catalog offers motor spare parts for mini, medium, and large excavator series, loaders, on which hydraulic units are installed. We have everything necessary to perform quality repairs on Hitachi hydraulic pumps or travel motors of the HMGC, HMGF, HPKO, HPV, HPVO series (blocks, plungers, distribution discs, shafts, repair kits, springs, gaskets, bushings, washers, and much more). Our range is periodically expanded and constantly updated, so we recommend staying up to date with the news from the "Aspect Plus" store.
We ship orders within Ukraine via Nova Poshta and to any country in the world via DHL, Nova Poshta Global, or other carriers by prior agreement with the customer.
If you have any questions regarding the purchase of spare parts or hydraulic system repair for Hitachi construction machinery, please contact our manager at the phone number provided on our website.
Used in: Hitachi ZX330, Hitachi ZX200, Hitachi ZX240, Hitachi ZX270, Hitachi ZX120, Hitachi ZX160, Hitachi ZX280, Hitachi ZX110, Hitachi ZX350, Hitachi ZX130, Hitachi ZX140W, Hitachi ZX500, Hitachi ZX145W, Hitachi ZX370, Hitachi ZX400, Hitachi ZX135, Hitachi ZX125