Hitachi Hydraulic Pumps and Motors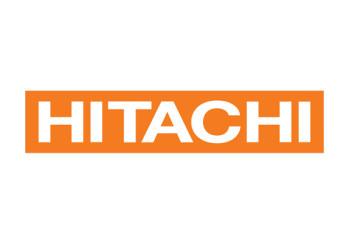 Hitachi is the largest organization engaged in the production of various equipment and spare parts. The company is engaged in the manufacture of special equipment, an important component of which is hydraulic equipment.
In order for the devices to function properly for many years, it is necessary to properly care for them. Over time, parts wear out and need to be replaced. To avoid wasting time searching for the right parts, go to the online parts catalog. Thanks to the filters, you can quickly select the parts you need and order them.
When you need spare parts for hydraulics
During work, oil or water may get inside the devices. Dirt and dust also cause rapid breakdowns. This cannot be avoided. To extend the performance of motors, pumps, cylinders and other parts, you need to purchase reliable and high-quality systems from Hitachi.
When choosing a hydraulic kit, pay attention to the features of the system. In order not to be mistaken and order one of the required models, define:
· Pressure range in which the equipment operates;
· At what interval the shafts should rotate;
· Values ​​of working fluids;
· Pump parameters;
· Possibility of service.
The sooner you order a hydraulic pump, the faster you can continue working. Parts fail suddenly, even if the equipment has been fully serviced recently.
Hydraulics may be needed for different vehicles. Career or wheeled track loaders require timely replacement of parts. The details must be ideally suited to the parameters of the transport. To do this, it is enough to familiarize yourself with the data sheet. It contains all the necessary information, on the basis of which you can easily select spare parts.
Part characteristics
When you need spare parts to ensure the smooth operation of cylinders, motors, filters, you should contact our online store. There are always a lot of details in stock, which are characterized by:
· Long service life;
· High quality;
· The ability to work at high loads.
Having installed spare parts from "Hitachi" on your special equipment, you can use it in any terrain under the highest loads. The duration of the work does not matter. The hydraulics have a sufficient level of wear resistance, so they will not lose their functionality.
Ordering spare parts for Hitachi hydraulics
When ordering components for hydraulics from us, you get high quality spare parts from the Korean manufacturer HANDOK HYDRAULIC. Handok brand. The said company offers many hydraulic components for excavator, loader and other vehicles.
Our website contains data for feedback. If you have any difficulties with the choice of parts, contact the manager. He will promptly answer technical questions and help you decide on the necessary spare parts for special equipment. The pricing policy is loyal, so you can easily purchase the necessary hydraulic elements and continue repair and other work.
Sale of high-quality cylinders and other spare parts is carried out wholesale or retail. The catalog offers many parts that will make it easy to repair Hitachi hydraulic pumps and motors.
...
If the elements fail and you do not know how to bring them into working order, please contact us. We will help you to repair a spare part for special equipment from "Hitachi". Timely repairs are the key to the long-term operation of any vehicle.


Delivery by New mail anywhere in Ukraine.

Also, if necessary, we provide high-quality repair of Hitachi hydraulics.