JEIL Hydraulic Pumps and Motors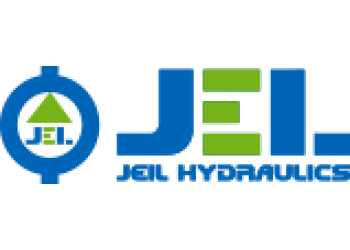 JEIL is a brand that is known not only to professional mechanics and industrial hydraulics specialists, but also to ordinary consumers all over the world.
The company is dynamically developing and successfully competing in the European market in the segment of spare parts for hydraulic equipment.
At the same time, the quality of components and spare parts for hydraulic systems and assemblies meets the highest standards, confirmed by ISO 9002 SGS and IATF quality certificates.

Thanks to a competent pricing policy and serious investments in technology, JEIL's products occupy a leading position in the price-quality category.

Our range includes various spare parts for JEIL hydraulic motors: cylinder blocks, plungers, spherical bushings and much more. The product range of the JEIL industrial brand is constantly expanding. Therefore, we recommend that you contact the consultants and experts of the company "Aspect Plus", who will provide up-to-date information on the availability of the spare part you need for a hydraulic motor or hydraulic pump.

The long-term high quality level of parts for hydraulic motors and hydraulic pumps provided by JEIL is the best advertisement for the consumer. JEIL brand components for hydraulic units and systems have won trust among experts and mechanical specialists because they are: reliable (capable of working in stressful and aggressive conditions), durable and wear-resistant (have a significant service life), available for mass use.

In addition, the manufacturer JEIL is constantly modernizing its production facilities and introducing new technologies in order to optimize technical parameters and reduce the final price of finished products for hydraulic systems and assemblies.
Why choose Aspect plus
The Aspect Plus company supplies a wide range of spare parts for JEIL pumps and motors. For many years we have been engaged in the wholesale and retail of JEIL spare parts for hydraulic units and systems on the Ukrainian market.

Aspectplas is your reliable supplier of hydraulic equipment for any task.

We have many years of experience working with leading industrial companies in the production of hydraulic equipment, components and spare parts for hydraulic pumps and hydraulic motors.

In the Aspect Plus store you will find a large assortment of analogs of original spare parts from the South Korean brand Handok Hydraulic.

A wide range of spare parts and accessories for various models of hydraulic motors and pumps enables our managers to find the part you need for replacement or repair as soon as possible.
JEIL hydraulics repair
As with any equipment, hydraulic motors and hydraulic pumps fail over time.
The specialists of our company are always ready to provide technical assistance in the repair of equipment of the industrial brand JEIL and to conduct an appropriate examination of the technical condition of the hydraulic equipment, if necessary. We provide services for the repair of hydraulic equipment of varying degrees of complexity.

Call us by phone and we will select the necessary spare parts. Delivery by New mail anywhere in Ukraine.