Kayaba Hydraulic Pumps and Motors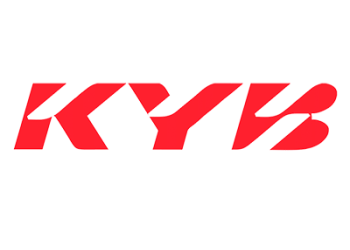 KAYABA Hydraulics (KYB) is a well-known brand in the world of heavy machinery and mining equipment. Japanese company Kayaba Industry Co., Ltd. was founded at the beginning of the 20th century. Today, more than 30 factories of the company operate around the world and produce shock-absorbing and hydraulic equipment for special equipment under the KAYABA or KYB brand. Equipment, spare parts and components of the company are used on many types of construction, road, quarry, agricultural and other special equipment.
KAYABA in the 21st century is the undisputed leader in the production of hydraulic pumps, hydraulic motors and components for hydraulic systems and assemblies of various levels of complexity.
The products of the Japanese corporation KAYABA (KYB) are distinguished by:
1. High reliability
2. Wear resistance
3. Convenience in operation
4. High-quality warranty service
The ASPECT PLUS company has been engaged in the supply, retail and wholesale of spare parts for hydraulic equipment of various manufacturers for a long time. We offer customers a wide range of components and components for hydraulic equipment of the industrial brand KAYABA:
hydraulic motors (KYB) series MSG, MSF, PSV, MAG, etc .;
hydraulic pumps (KYB) series MSG, MSF, PSV, MAG, etc .;
and other Kayaba hydraulic components.
Our managers will quickly respond to the client's request. We will select the part you need from the catalog or offer an alternative from the well-known South Korean machine-building company Handok Hydraulic (taking into account all technical characteristics). Products of the industrial concern Handok Hydraulic successfully compete with global brands in the field of industrial hydraulics.
Very often, hydraulic equipment installed on special equipment is operated in difficult climatic conditions (high humidity and temperature, dust). This necessitates maintenance and overhaul of all hydraulic units and systems of special equipment. If it happens that the hydraulics fail, our specialists will find the necessary spare part and help restore its functionality as soon as possible.
The ASPECT PLUS company is developing and is always ready for cooperation.
1. Our managers are a team of professionals who effectively work in the market of hydraulic equipment in Ukraine and the CIS countries.
2. On this site you can place an order online and consult an expert on all technical aspects related to the functional characteristics of the spare part.
3. By ordering Kayaba hydraulic equipment for the repair of a hydraulic pump or hydraulic motor from us, you will receive a quality part from world industrial brands.
4. We carry out wholesale and retail deliveries.
5. A well-developed logistics scheme for the delivery of components for Kayaba (KYB) hydraulic equipment will save your time.
Hydraulic repair KAYABA
Our specialists are ready to provide technical assistance in the repair of Kayaba hydraulics, as well as conduct an appropriate examination of the technical condition of hydraulic equipment, if necessary. We provide services for the repair of hydraulics of varying degrees of complexity. Professional technical service will save you time and money in the future.
Call us by phone and we will select the necessary spare parts.
Delivery by New mail anywhere in Ukraine.
Used in: JCB JS160, JCB JS130, Hitachi ZX110