Doosan Excavator Hydraulic Pumps and Motors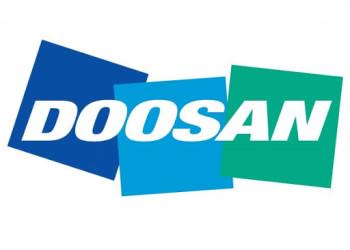 Doosan Corporation has been known in the world market since 1896. Even then, everyone could purchase the necessary branded spare parts for the equipment. In 2005, the company became the owner of Daewoo, after which it expanded its range of activities. At the moment, you can order parts of this brand for hydraulics for your special equipment.
Hydraulics are used in difficult conditions. These are frequent temperature changes, changes in weather conditions. This leads to a decrease in their service life, so parts of the hydraulic equipment can fail at the most inopportune moment. New hydraulic kit from Doosan will help fix the breakdown in no time
Explore our online Doosan Hydraulic Parts Catalog and you will quickly replace items and get on with your work.

Part selection principles
Regardless of how often you inspect, the hydraulic system can wear out. It depends on the frequency of use and the workload of the devices.
What details might you need? Hydraulic pumps, cylinders, gearboxes, shafts and more. When you start choosing equipment, pay attention to their characteristics. Each model works in its own pressure range, as well as:
- Can be serviced (or require a complete replacement);
- Requires the use of certain fluids;
- Rotates within the specified range.
Correct replacement will restore the operation of the hydraulic unit and continue its operation.
Pay attention to the condition of the hydraulics before starting each working day. This will help to identify the breakdown at an early stage and save on the purchase of spare parts.
Hydraulic systems are suitable for excavator, loader and other special equipment. Vehicles will last much longer and will be more efficient when ordered with the best parts that match the specifications on the data sheet.
Aspect Plus - why us?
Our store presents a wide range of Doosan hydraulic products. A spare part for motors, cylinders, shafts and other elements of your equipment needs constant maintenance. Our products are designed to withstand heavy loads and difficult operating conditions. If you urgently need to repair equipment in Ukraine or need spare parts, please contact our online store.
We provide both complete systems and individual components (analogs of original spare parts) of the South Korean factory production of Handok Hydraulic wholesale and retail.
Our advantages:
- A varied range of spare parts for hydraulics - here you can pick up any part.
- We have many years of experience working with leading manufacturers of hydraulic equipment, components and spare parts for hydraulic pumps and hydraulic motors.
- Loyal pricing policy
Doosan Hydraulic Repair
Our specialists are ready to provide technical assistance in the repair of Doosan brand equipment, as well as to conduct an appropriate examination of the technical condition of hydraulic equipment, if necessary. We provide services for the repair of hydraulic equipment of varying degrees of complexity.
If necessary, you can contact our managers, who will always help with the selection of spare parts, taking into account all the subtleties and will promptly place your order. Contact Aspect Plas to keep the special equipment in excellent condition for further work.
Delivery by New mail anywhere in Ukraine.