Spare parts for special equipment with ISUZU engines, hydraulic pumps / motors. MAHLE products. Repair of engines, hydraulic pumps and motors.
Our team is engaged in the supply of original and licensed spare parts and consumables for special equipment HITACHI, JCB, CASE, HYUNDAI, VOLVO, CATERPILLAR, DOOSAN, KOBELCO, KOMATSU, LIEBHERR, NEW HOLLAND, as well as any special equipment with ISUZU engines.
In our warehouse in Kiev, there are spare parts for a complete overhaul of ISUZU engines. We are ready to select and supply the necessary spare parts for your special equipment as soon as possible. Since 2018, we have become official distributors of MAHLE and IZUMI products in Ukraine (the IZUMI company is a conveyor manufacturer of pistons and liners for ISUZU). MAHLE / IZUMI products for 4HK1 6HK1 4BG1 6BG1 4BD1 6BD1 4JJ1 engines are in stock in our warehouse: gasket kits, liner and piston kits, pistons, liners, intake and exhaust valves, crankshaft liners, connecting rod bushings.
We also supply spare parts for hydraulic pumps / motors:
- Kawasaki - K3V63, K3V112, K3V140, K3V180, K5V80, K5V140, K5V200, K7V63, M2X96, M2X120, M2X146, M2X150/170, M2X170, M2X210, M5X130, M5X180;
- HITACHI - HMGC32/HMT107, HMGF49, HMGF57AA, HMGF57LA/HMGF68, HPK055, HPV102/105, HPV116, HPV118, HPV145;
- REXROTH/UCHIDA - A4VG56, A4VG71, A4VG91, A4VG125, A4VG180, A6VM80, A6VM107, A8VO55, A8VO80, A8VO107, A10V17, A10V21, A10V28, A10VO28, A10VO40, A10V43, A10VD43, A10VO45, A10VO63, A10VO100;
- LINDE - HPR90, HPR100, HPR115, HPR130, HPR160;
- KAYABA - MAG 85, MAG 170, MSF 170;
- TOSHIBA - SG04, SG08, SG15, SG20.
- LIEBHERR - LPVD45, LPVD64, LPVD75, LPVD90, LPVD100, LPVD125, LPVD140, LPVD160, LPVD165.
- KOMATSU - HPV35, HPV55, HPV75, HPV90, HPV95, HPV112, HPV132, HPV140, HPV160, HPV165.
Most of the spare parts are in stock, the warehouse is constantly being updated and expanded in the direction of spare parts for hydraulics.
Request spare parts from our managers. Our experts will help with the selection of spare parts.
We also offer high-quality repair of Isuzu, Cummins, Deutz, Perkins, Caterpillar, John Deere engines and hydraulic pumps and motors in Kiev, Kiev region, in any region of Ukraine.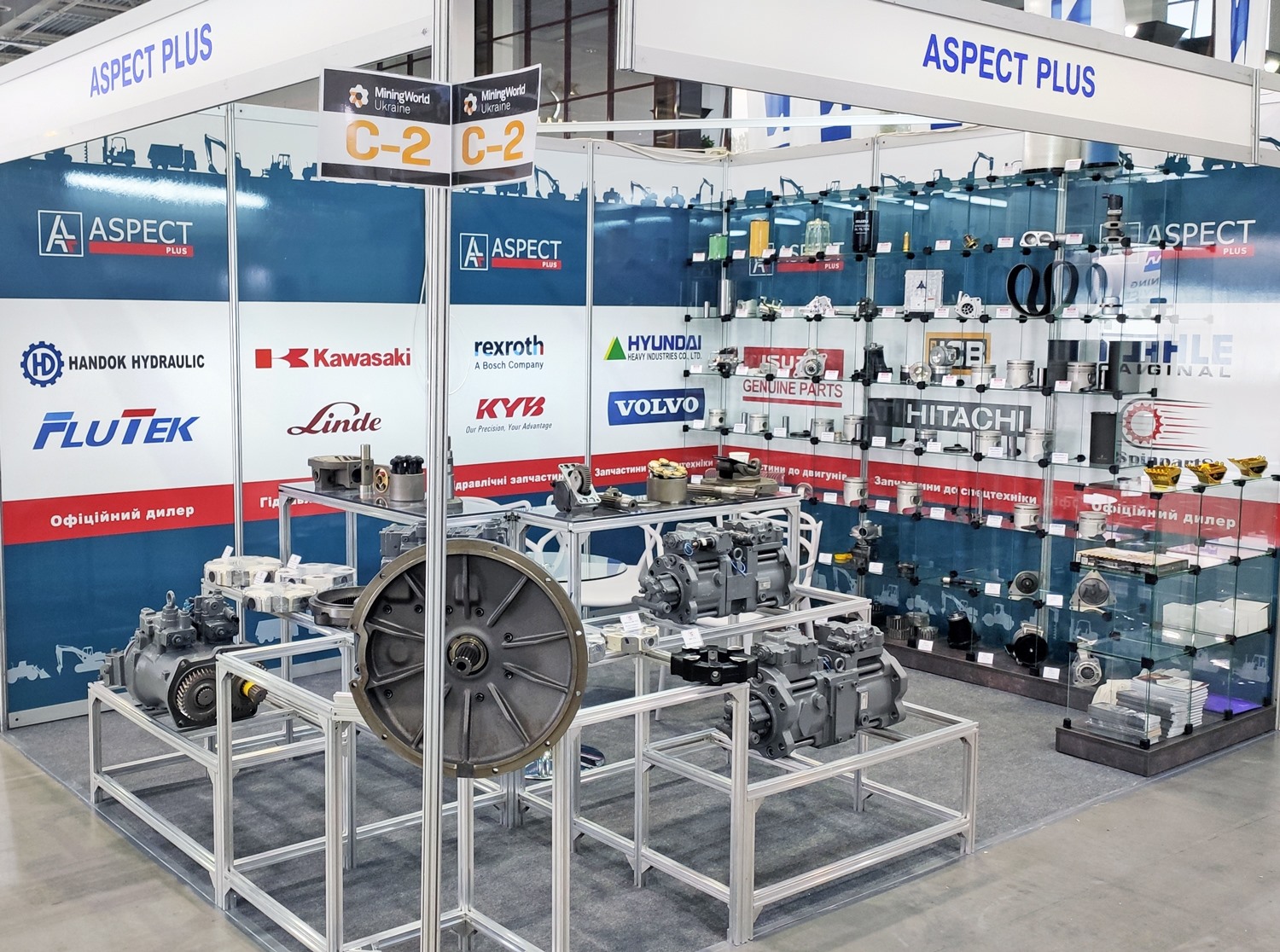 Our certifications: