Liebherr Hydraulic Pumps and Motors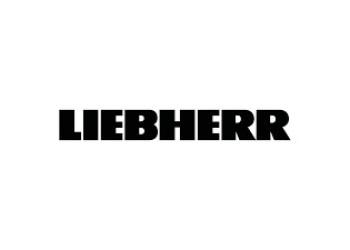 Liebherr hydraulics are known for their high level of reliability and durability due to the unique design of their axial-piston hydraulic motors and pumps that operate on the principle of a swash plate. Liebherr hydraulic pumps are available in open and closed types, medium and high pressure, suitable for equipping hydraulic systems of mobile construction and quarry equipment such as excavators, loaders, bulldozers, cranes, etc.
Liebherr is a German machinery company founded in 1949 by Hans Liebherr after the end of World War II. Today, the Liebherr Group includes 130 companies worldwide, manufacturing construction, quarrying, and lifting equipment. Among the company's unique developments is the T282B quarry haul truck with a total weight of 600 tons, a motor power of 3650 hp, and a lifting capacity of 400 tons. In addition to heavy equipment, Liebherr produces components for hydraulic systems for construction and road-building equipment (hydraulic motors and pumps). The Liebherr pump has a number of excellent advantages, including:

High 

assembly

 quality;
Strong, compact design due 

to

 integrated valves;
Minimum load 

on

 bearings;


Long

 service life;
High efficiency.


Despite these advantages, hydraulic motors or pumps can fail at any time due to improper or untimely maintenance, poor previous repairs, intensive use of special equipment, or simple wear and tear of the hydraulic unit. To eliminate all risks of downtime for construction equipment, we recommend purchasing a spare hydraulic unit assembly here and now. Buy Liebherr Hydraulic Pumps and Motors in Ukraine with Delivery Worldwide
"Aspect Plus" is the largest domestic importer of hydraulic equipment for quarry and road construction equipment. We offer to buy LPVD, MFM, and DPVP series motors and pumps at dealer prices with a warranty from the manufacturer. We ship orders throughout Ukraine and abroad exclusively by verified carriers. The largest and most up-to-date catalog of spare parts for Liebherr hydraulics
During preventive and current repairs of hydraulics, it is impossible to do without spare parts and components, which you can order right now by filtering parts in the catalog by name or number. Our range includes the most worn-out parts of the hydraulic system: cylinder blocks, driving and driven shafts, swivel plates, repair kits, distributor plates, spherical bushings, bearing plates, and much more. LIEBHERR Hydraulic Equipment Repair
Our company will be happy to assist you with the repair of hydraulic units or diagnostics of the technical condition of both the equipment and the entire vehicle. Our repair base is located in Kiev, where everything necessary for professional hydraulic repair is available.
Contact us, and we will promptly and efficiently solve your problem. Order a call from a specialist at a convenient time right now.