CAT Hydraulic Pumps and Motors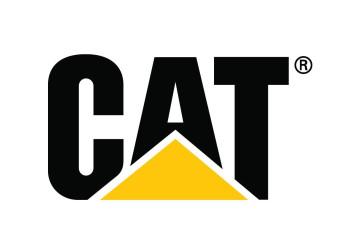 Even the machinery of such a well-known manufacturer as Caterpillar needs regular service and maintenance. Special attention should be paid to hydraulics so that the equipment of special equipment does not completely fail. For this, current repairs and replacement of consumables are carried out. It is important to use only the high quality hydraulic kit that is offered by the online spare parts catalog of the Aspect Plus online store.

Buy quality Caterpillar hydraulic parts

Hydraulic systems can fail for various reasons - through natural wear of components, the use of waste oil, water and dirt getting into the oil receiver. And if any item is broken, you need a quality parts supplier.

We offer a wide range of spare parts for cylinders and pumps, including shafts, blocks, pressure plates, base plates. You can also order a complete hydraulic pump from us if you want to update the specified unit and not worry about the failure of other parts.

Excavator hydraulic kits are especially popular, including the following varieties:

● mini-excavator;

● loader;

● caterpillar;

● career;

● wheeled.

We also offer hydraulics for front and track loaders, skid steers, bulldozers. The selection of parts is an important factor in successful service and repair, therefore, you should take into account the passport data of the equipment and order high-quality spare parts that will ensure the efficient operation of the mechanisms.


In the Aspect Plus store you will find a huge range of analogs of original spare parts from the South Korean brand Handok Hydraulic. They have the same reliability and are ideally integrated into the system, but at the same time they are more affordable in terms of price.

It is not worth delaying the purchase of spare parts, because a distributor or piston that has suddenly failed can not only completely break the car, but also disrupt the work schedule. Every minute of downtime is costly, but you can avoid it by ordering preventive maintenance hydraulics from Aspect Plus.

Aspect Plus is a reliable partner

If you have a need for an urgent repair of equipment or a desire to purchase spare parts for future use, please contact our Aspect Plus online store. We have assembled systems as well as individual components manufactured in South Korea. Consultants will help with the selection of a hydraulic system for your equipment and arrange shipment for prompt dispatch.

You can purchase spare parts both wholesale and retail, our company offers favorable conditions to customers. In addition, there are other advantages of working with us:

1. A wide range of products. Here you will find the largest selection of complete parts and systems for any Caterpillar equipment, including rare models.

2. Sale throughout Ukraine. Aspect Plus works both in self-pickup mode in Kyiv and delivery to any city in Ukraine.

3. Official procurement. Calculations and deliveries are carried out with full documentation, which means that we are responsible for the quality of goods.

4. Professional staff. Our managers work quickly and are well-versed in technical aspects, therefore, after talking with them, you will definitely make the necessary purchase.

Caterpillar special equipment is reliable and efficient, but it requires constant qualified service. Contact Aspect Plus to get everything you need to do this and keep your vehicle in top condition for future work.


Also, if necessary, we provide high-quality repair of CATERPILLAR hydraulics.