Kawasaki Hydraulic Pumps and Motors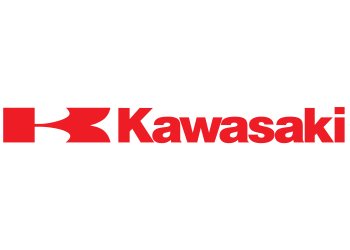 Kawasaki hydraulic parts and pumps

Kawasaki hydraulics are known worldwide for their high quality, reliability, power and efficiency. Kawasaki has been manufacturing outstanding hydraulic equipment for over a century and is one of the market leaders.

Japanese brand Kawasaki offers quality parts, which can be mounted on the loader, excavator and other equipment. Certified and quality materials are used during manufacturing.

Aspect Plus supplies a wide range of spare parts as well as pumps, motor assemblies, valves, swivel gears Kawasaki (Kawasaki). Due to a large stock you can quickly buy Kawasaki hydraulic parts by selecting the right part in the online catalog. Contact an operator to facilitate your part selection.

When you may need new parts

Just like any other hydraulic product, parts from this brand require regular maintenance. They can stop functioning due to too much use.

Careless use of equipment causes water or contaminants to get inside the motor. This causes parts to wear out faster.

A hydraulic kit from Kawasaki can help solve the problem. You will need a pump for hydraulics, cylinders and other elements.

Choose the right model to repair the equipment according to the following criteria:

- working pressure;

- the characteristics of the pumps;

- what fluids are needed;

- the interval of rotation of the shafts;

- whether the parts are serviced.

Having a new hydraulic pump allows you to keep working without delays. That's why it's worth ordering parts as early as possible. Parts can fail no matter how long you've had the equipment serviced. Make sure it is in full working order before you start.

Loaders (track, quarry, and wheel loaders) will work properly if you install hydraulic systems, upgrade cylinders, and other parts.

Reliable parts will ensure long life of transport. To understand what spare parts are needed, study the equipment data sheet. The documents specify what parameters the elements must comply with.
The best spare parts in our store

If the work of motors, filters or cylinders is disturbed, you need to buy additional parts. In our online store there are many spare parts, which are distinguished by:

- excellent quality;

- ability to work under heavy load;

- long service life.

Use the best parts from "Kawasaki". This will ensure that you can use it regardless of the type of terrain.
Hydraulic equipment is highly resistant to damage. It works even under difficult conditions.
Why Choose Aspect plus

In the Aspect Plus store you'll find a huge range of analogues of original spare parts from the South Korean brand Handok Hydraulic. Quality products made in South Korea, will last a long time and provide the necessary functionality of your equipment.

- A wide range of goods. Here you will find the maximum choice of spare parts and complete systems for any special equipment Kawasaki.

- Sales all over Ukraine. Aspect Plus can pick-up in Kiev or deliver to any city in Ukraine.

Our consultants will help you with a selection of hydraulic components for Kawasaki, promptly suggest its characteristics and arrange a quick shipment.
In the near future you will be able to install new spare part and continue working on your equipment.
Repair

Parts that have been installed long enough can fail. If repairs are possible, don't rush to do them yourself, we provide quality Kawasaki hydraulic repair.
Used in: Hitachi ZX330, JCB JS160, JCB JS130, Hitachi ZX270, Hitachi ZX280, Hitachi ZX350, Hitachi ZX450, JCB JS330, Hitachi ZX370, Caterpillar 330D