Komatsu Hydraulic Pumps and Motors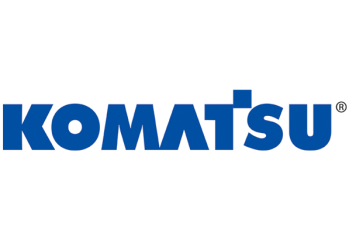 KOMATSU is one of the legendary Japanese industrial brands known for its unique technologies in the field of industrial engineering and hydraulics. The company was founded at the beginning of the 20th century and over its 100-year history has gone from a small machine tool factory to an engineering giant - a leader in the production of bulldozers, excavators and loaders. In 2014, Komatsu scientists and engineers designed and commercialized hybrid excavators based on smart hydraulics IT technology.
Hydraulic motors and hydraulic pumps, developed in the scientific centers of the Japanese company Komatsu, are widely used in the production of construction, mining, warehouse (hydraulic systems for bulldozers, excavators and loaders) and military equipment.
The main advantages of Komatsu hydraulic systems.
The hydraulics of the Japanese brand KOMATSU (Komatsu) are one of the best in the world, because they:
● Reliable;
● Wear-resistant and durable;
● Produced on the basis of "green", ecological technologies
● Convenient to operate;
● Modern IT technologies are used;
● Differs in a high class of safety;
● Resistant to extreme operating conditions;
● Conforms to all international quality standards.
Customers choose ASPECT PLUS.
● The company "ASPECT PLUS" has long been engaged in the wholesale and retail sale of spare parts and components for hydraulic units and systems of various industrial brands on the Ukrainian market.
● We offer customers a wide range of parts for the hydraulic equipment of the Japanese company Komatsu.
● Here you can quickly arrange and receive original spare parts for hydraulic pumps and hydraulic motors Komatsu.
● Our managers will promptly respond to the client's request. We will select the part you need from the catalog or offer an alternative from the well-known South Korean machine-building company Handok Hydraulic (taking into account all technical characteristics). Products of the industrial concern Handok Hydraulic successfully compete with global brands in the field of industrial hydraulics.
Our team has experienced technicians. We provide services for the repair of hydraulics of various levels of complexity.
Repair of Komatsu hydraulics.
Brand hydraulic equipment installed on special equipment is not insured against breakdowns caused by improper operation and aggressive environmental conditions (high and low temperatures, humidity and dust). To extend the service life of special equipment, it is necessary to carry out preventive maintenance and monitor the technical condition of all hydraulic units and systems. Experienced specialists of the "Aspect Plus" company will help you to make high-quality repair of Komatsu hydraulics in the shortest possible time.
Call us by phone and our managers will select the necessary spare parts. Delivery by New mail anywhere in Ukraine.
Used in: Komatsu PC120