Linde Hydraulic Pumps and Motors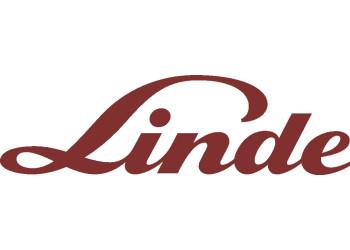 Linde Hydraulic Parts

The company "Aspect Plus" supplies modular hydraulic drive systems from the renowned global manufacturer Linde Hydraulics to the Ukrainian and EU markets, known for their innovations aimed at fuel economy and minimal carbon dioxide emissions into the atmosphere. Therefore, Linde hydraulics are installed on construction, mining, agricultural machinery of world brands: Komatsu, Atlas, Volvo, Caterpillar, Liebherr, Terex-Fuchs, Furukawa, and others.

The history of Linde Hydraulics began in 1904, and in 1933, the serial production of small diesel engines was established. Today, Linde Hydraulics has production facilities in the United States, Germany, and China (in 2020, a plant was built in Weifang, China, covering an area of approximately 36,000 m²). Representations are open in 50 countries worldwide. Among the main products of the German brand: hydraulic pumps and motors, as well as spare parts for them, hydraulic distributors, peripheral electronics, and software.

On our website, you can order original spare parts for the Linde hydraulic motor, as well as their licensed analogues Handok Hydraulic (South Korea), Spinparts (China).
How to choose spare parts

When choosing a servo piston, cylinder block, or hydraulic pump shaft, you need to consider the type and series of the unit.

Linde pumps are produced in the following modifications:
Adjustable hydraulic pumps operating in a closed high-pressure circuit (HPV series).
Self-regulating hydraulic pumps for open high-pressure circuit (HPR series).
MPR series pumps for an open medium-pressure circuit.
Double, combined, tandem, and multi-section.

Linde hydraulic motors are available as regulated (HMV), self-regulating (HMR), and non-regulating (HMF series). The hydraulic motor with a through-shaft, which has no reducer and is distinguished by compact dimensions, low-noise operation, and increased traction, deserves separate attention. The unique design allows you to save useful space during the installation of the unit.
Why it's convenient to work with us

By choosing "Aspect Plus" as a supplier of hydraulics and components, you get:
A large assortment of spare parts in stock and affordable prices (the product catalog is constantly updated).
The possibility to buy an assembled unit if there is no time to repair hydraulics.
Pay for goods and delivery in a convenient way (we ship spare parts abroad).
Quality service and professional managers in the selection of components.
A bonus accumulative system for regular customers, which allows you to save even more.
The possibility to quickly pick up spare parts or a unit by self-pickup from our warehouse in Kyiv.
We also have a hydraulic unit repair service if you do not have the opportunity and resources to restore aggregates, and without a reserve, it is impossible to ensure uninterrupted operation of special equipment.

Need help from a consultant? Order a callback from a specialist.