Nabtesco Hydraulic Pumps and Motors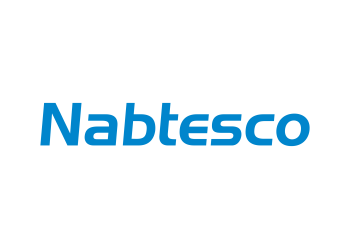 The NABTESCO / TEIJIN SEIKI brand deservedly occupies a leading position not only in the markets of hydraulic equipment in Japan and the Pacific region, but throughout the world. NABTESCO / TEIJIN SEIKI Corporation was formed in 2003 through the merger of the two engineering brands Nabco and Teijin Seiki Co. The turning point in the history of the company can be considered the beginning of the serial, industrial production of the first hydraulic pumps and hydraulic motors, which appeared on the market in 1961. Since then, hydraulic equipment from NABTESCO / TEIJIN SEIKI has been in demand among manufacturers of hydraulic systems for municipal vehicles, special marine and railway equipment, and in the aircraft industry. Today the Nabtesco trademark is innovative technologies and effective investments in the scientific and technical sector. NABTESCO holds unique patents for technologies in the field of hydraulics and heavy engineering. This development strategy brings a stable positive result in the form of the development of new, reliable hydraulic systems, hydraulic pumps and NABTESCO / TEIJIN SEIKI hydraulic motors.
Main advantages of NABTESCO / TEIJIN SEIKI hydraulic systems.

The hydraulics of the Japanese brand NABTESCO / TEIJIN SEIKI (Nabtesco) are in demand in the Ukrainian market, because they:
● Reliable in operation;
● Wear-resistant and durable;
● Uses the latest developments in the field of mechanical engineering;
● Simple and easy to maintain;
● Conforms to international quality standards;
● Tested for extreme durability.

Clients choose the best - clients choose ASPECT PLUS.

● The company "ASPECT PLUS" has extensive experience in the market of hydraulic equipment in Ukraine. We are engaged in wholesale and retail sale of spare parts and components for hydraulic units and systems of various industrial brands.

● We value each client and offer a wide range of parts for hydraulic equipment of the Japanese company NABTESCO / TEIJIN SEIKI

● Here you can quickly arrange and receive original spare parts for hydraulic equipment, hydraulic pumps and hydraulic motors NABTESCO / TEIJIN SEIKI

● Our manager-consultants will promptly respond to the client's request and help you choose the part you need from the catalog.

At the request of the client, an alternative option is possible - hydraulic equipment of the same functionality and components from the well-known South Korean machine-building company Handok Hydraulic (taking into account all technical characteristics). Today, the products of the industrial concern Handok Hydraulic successfully compete with global industrial brands. Our team has experienced technicians. We provide services for the repair of hydraulics of various levels of complexity.
Hydraulics repair NABTESCO / TEIJIN SEIKI.

The most reliable and modern hydraulic systems, hydraulic motors and hydraulic pumps can fail. The repair of hydraulic equipment in Nabtesco requires special technical skills. We will help you restore Nabtesco hydraulics and select high-quality components for repair. Contact us by phone to place an order. Delivery by New mail anywhere in Ukraine.