Sauer-Danfoss Hydraulic Pumps and Motors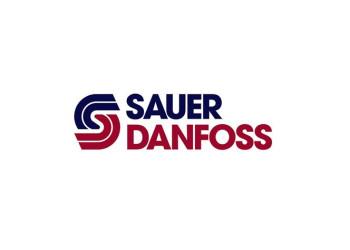 The history of the brand dates back to 2000, when two companies with almost a century of history Sauer-Sundstrand and Danfoss Fluid Power A / S merged into one, which is now called Sauer-Danfoss. Now it is a large manufacturer of various systems and components, in particular hydraulics. The company is engaged in the manufacture and sale of its products almost all over the world.
SAUER-DANFOSS brand spare parts are made from high quality materials. They have the appropriate certificates and are carefully checked at every stage of production. Loyal pricing policy and well-thought-out technological aspects make it possible to popularize these products.
We supply components for hydraulic systems, which are offered in a wide range.
Benefits of the SAUER-DANFOSS hydraulic system
Brand equipment is in demand in Ukraine. This is due to the fact that this hydraulics:
• made from high quality materials;
• suitable for work in difficult climatic conditions;
• has a long service life;
• suitable for installation on various special equipment;
• made in accordance with quality standards.
• meets the modern requirements of any enterprise
Before ordering a new part, make sure which model you need. Check operating pressure ranges and other settings, make sure oil is present. If the work is set up correctly, and the special equipment still does not perform its functions, proceed to maintenance or complete replacement of parts.
Order spare parts for SAUER-DANFOSS hydraulics from Aspect Plus
The site contains a wide range of spare parts and components for special equipment.
Our store makes it easy to order any sauer-danfoss service equipment. For example hydraulic motors, hydraulic pumps, cylinders and various kits.
Experienced consultants will help you to understand a large assortment of spare parts and also to suggest their cost. They will ensure fast shipment of purchases from the warehouse and correct filling of the accompanying documentation. They will find the right parts for the Danfoss Sauer PV / SPV. Go to the online parts catalog to find the best model for your hydraulic system.
You can purchase a hydraulic kit for an excavator, loader and other special equipment.
You can order equipment from us both wholesale and retail.
We will select the required spare part and deliver it to any city in Ukraine.
On our website, you can find similar models of quality parts. We supply analogs of original spare parts from the South Korean brand Handok Hydraulic. If you need details of other brands, please contact the manager. Perhaps the required models are in stock.
SAUER-DANFOSS hydraulics repair
Even the highest quality hydraulic equipment can become unusable. This is due to various reasons - violation of the rules for operating devices, heavy pollution, and so on. Therefore, do not forget about regular maintenance.
When you need repair of hydraulic units, please contact our specialists. Experienced technicians of the company "Aspect Plus" will help you to make a quality repair of sauer-danfoss hydraulics in the shortest possible time.